the last time i went on a real vacation was in 2005. that year, i went to thailand with my parents, as per usual for a whole month, to visit my grandmother, aunts, uncles, and the countless cousins that keep on multiplying and multiplying.
when cynthia came to visit me in freiburg in february and asked me if i wanted to go on a road trip to france with her and one of her colleagues, i said no. there's too much to do around here, too many things to take care of, too little money in my bank account. or so i thought.
and then one sunday, some of my friends and i went out for sushi. we laughed a lot, brought each other up to date with what's going on with each and every one. it felt so good to be out and about again, to refill that inner energy tank that has been running on empty without me noticing.
the next day i called up cynthia to tell her that i'd like to take this road trip with her after all.
six weeks later, we packed up the car at three thirty in the morning, picked up cynthia's colleague desirée, and were on our way to lacanau, a seaside city near bordeaux in the southwestern region of aquitaine. our days were comprised of having fresh bread and croissants for breakfast on the balcony in the morning, then hitting the beach (right next to our apartment!) with cynthia's dog anouk all day, get home, make dinner, and play board games in the evening. it was just what i needed.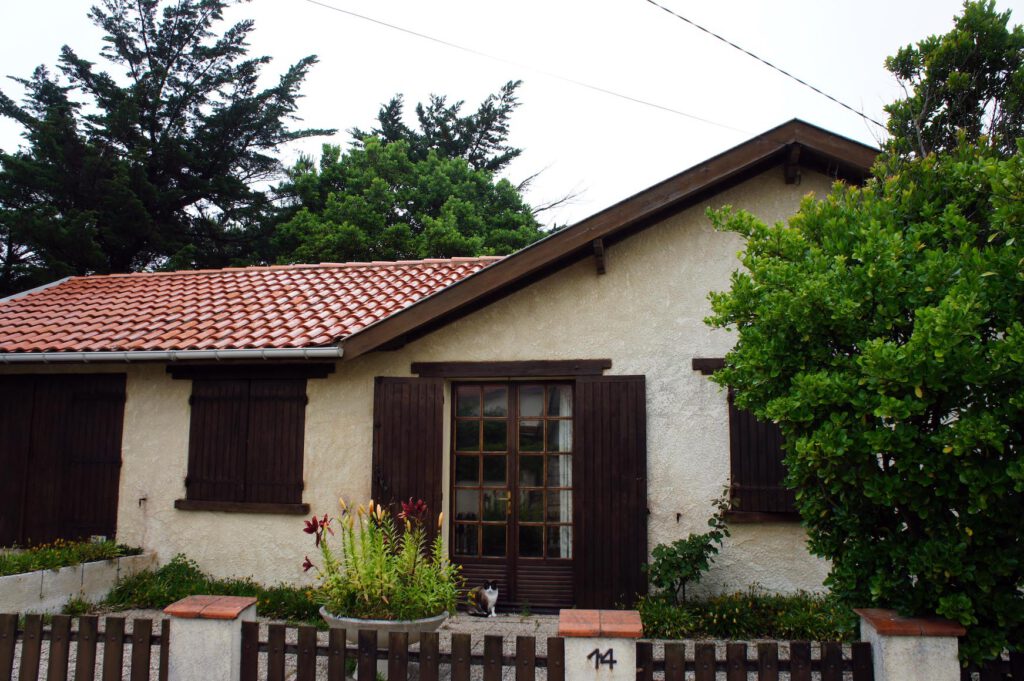 hope to see you again some time, aquitaine!
[more pictures from france here and here.]