ah, the christmas presents craze. we've all been there, we've all done that.
but contrary to every christmas so far, this year i already have each and every one of my christmas presents. ahead of time! i'm so proud of me. take that, procrastination!
the fact that i won't have to hit the shops on december 23 is due to my decision to give away only hand- or homemade things this year. and yes, my kitchen is a mess right now, in case you've wondered. i've been baking cookies and pies, canning fruits and vegetables, and brewing up other tasty concoctions for my friends and family to indulge in.
i'd like to share the recipes to three of my favorite homemade christmas presents, if you're interested. they're super easy to make! first up: 
CHILI OIL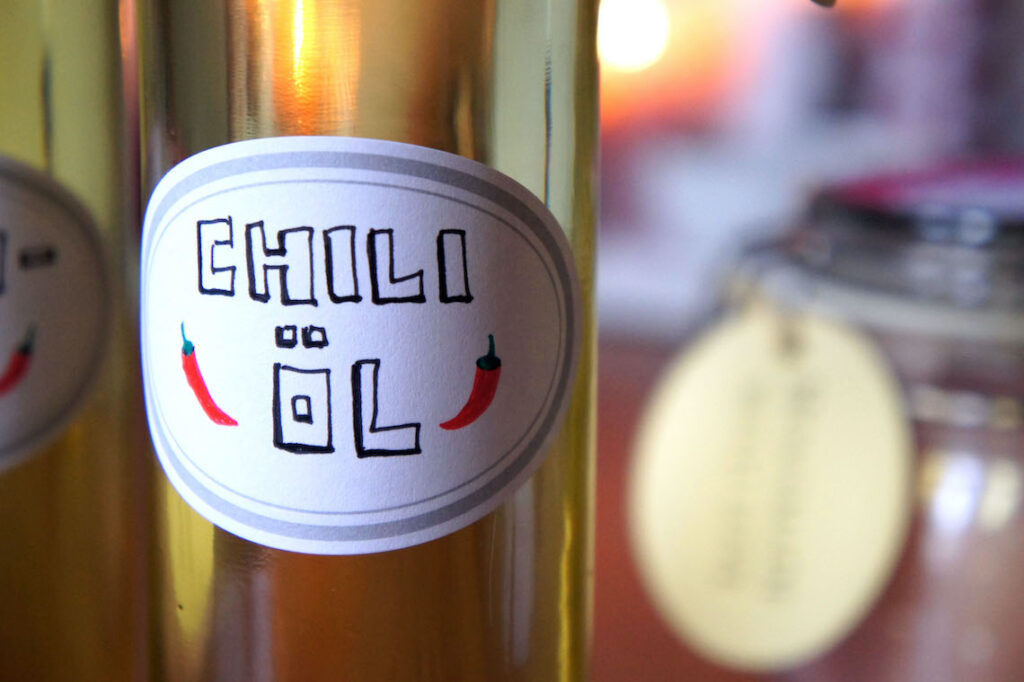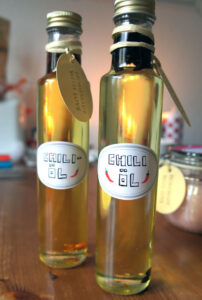 this chili oil is much loved in our house. it's not too spicy and merely leaves a little tingle on your tongue, but makes your dish go from ordinary to extraordinarily tasty (we use it in salads or to fry our veggie burgers). all you need is vegetable oil (i recommend grape seed oil because you can heat it without any problems. some oils change their characteristics when heated and can become hazardous to your health) and some dried chili peppers. pour oil in a sauce pan, add chili peppers and heat it for 15 minutes (medium heat – you don't have to let it boil). then set aside and let cool. once the oil has cooled down, you can fill it into a clean and dry bottle. i always like to include the chili peppers because it looks pretty.
VANILLA BATH SALTS
bath salts. so versatile! get some sea salt (i got 5kgs for under 2€ at the supermarket), add a little food coloring and a few drops of essential oil. i used vanilla essence. peppermint or rose oil is also very nice!
SPICED NUTS
spiced nuts might just be my new obsession. take700 grams of mixed nuts (almonds, hazelnuts, walnuts) and roasted them in a pan. while they sit on the oven, mix 1 tbsp. bell pepper powder, 1 tbsp. curry powder, 1 tsp. salt, 1 tsp. ground pepper and 1/2 tsp. cayenne pepper powder in a little bowl. add the mix to the pan and stir well. then add 2 tbsp. of honey. keep stirring until all nuts are covered well and the honey has caramelized. spread the nuts on baking paper an let them cool.
do you give away homemade presents this christmas? i'd love to hear!