in between running from administrative office to administrative office and unpacking moving boxes, i put my sharpy to good use and drew animals on some leftover yes torty wrappers. may i introduce you to füchsle ferdi and karsten kauz?
i've fallen hard for füchsle ferdi (füchsle means little fox in my german dialect), who now is reproducing. very much un-lewdly, mind you. it came in quite handy that my long lost linoleum knives resurfaced: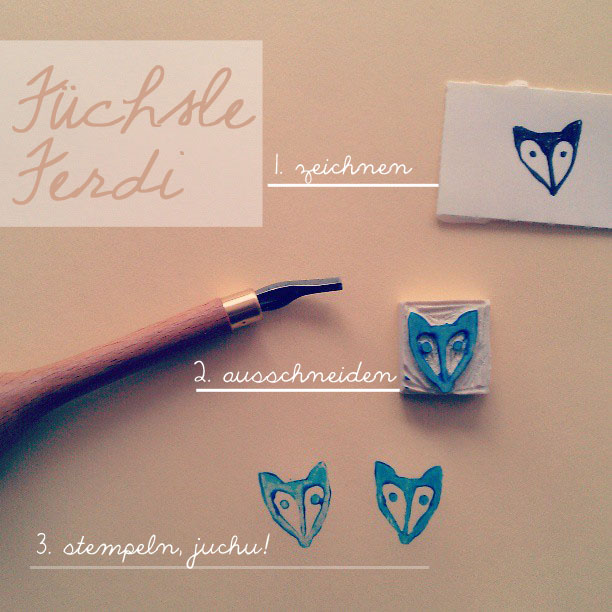 after (1) drawing füchsle ferdi, i (2) transferred him onto a soft rubber plate, cut the excess surfaces, and then we were (3) ready to print, yay!